New year ... new projects
Happy New Year! Hoping 2009 brings health, happiness and
fibrey
contentment to us all:o)
We had a peaceful Christmas and a little time off work which allowed for some knitting time. These are hot off the needles: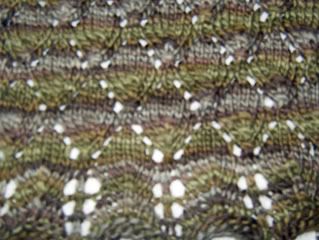 The remainder of the skein of
Fyberspates
Scrumptious
DK
was used for this cowl. It's just the perfect texture to wear next to the skin and is beautifully soft. I gave it to my friend today (first opportunity to meet since Christmas) and it's off
yomping
over the Peak District with her in a couple of weeks.
DD1 asked me to knit a
couple
of things for her planned Secret Santa amongst her University friends. Bless her, she's not quite mastered how long it might take to produce a Finish Off! She asked for a Column of Leaves Scarf (free pattern on
Ravelry
... and lovely to be repeated pattern in the future) and an
Ipod

Touch/Phone

Sockem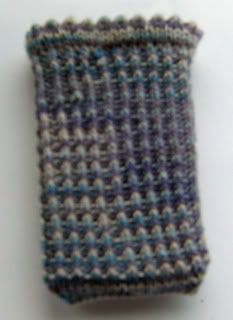 I used a tiny amount from a left over sock skein - Natural Dye Studio yarn but am
blowed
if I can remember the colour! It seemed to fit with DD1's requirements - "nice colour that won't show dirt"!! Makes you kind of wonder about the company she keeps, eh?? I changed the rib pattern to knit into the back of the stitch and am happy with how it turned out. However, it's a strange feeling going back to work with 4 ply yarn and 2.5mm needles again ... all my recent projects have been in
aran
/worsted or
DK
.
I gave into temptation and
curiosity
too - not that it takes much to tempt me to get more yarn:o) Having seen so many fantastic projects on
Ravelry
and hearing so much enthusiasm for
Manos
Silk Blend, I ordered a skein from Violet Green (online store).
Ohhhh
, it's lovely! This thing I've got with silk content at the moment is getting a little worrying;o)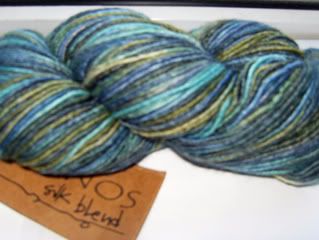 Isn't it gorgeous??
Labels: Column of Leaves Scarf, cowl, Forest Canopy, Ipod Touch Sockem, Manos Silk blend