Hangdog made me do it!
HangdogBlethers
looked at me beseechingly, sending telepathic
dog-waves
saying that we were both in need of some retail therapy. How could I say no!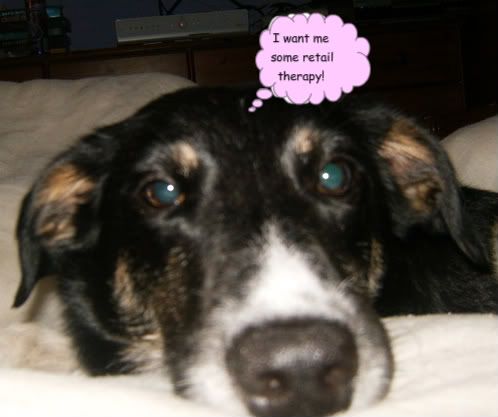 So the two of us set off on some serious
Internet
browsing and found some
absolute
treasures!
Firstly, some gorgeous yarn from
Fyberspates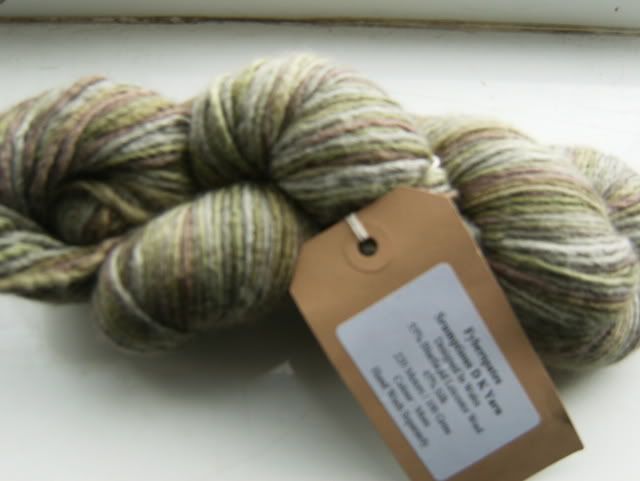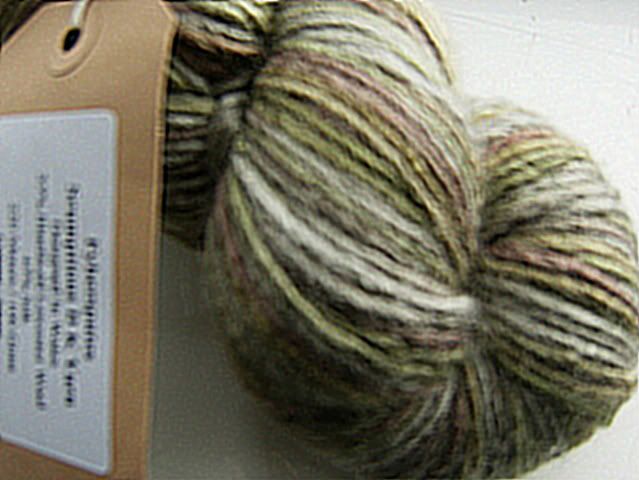 The colours are beautiful - muted, soft greens with soft browns. Fingers crossed this is destined to become a
Forest Canopy shawl
(by Susan Lawrence), a
Christmas
present for my mum. Be warned, there may be some shouts for help as I tackle the dreaded lace for the first time in years!
One of my colleagues is expecting a little
granddaughter
to arrive at any moment and the poor mum has had quite a
difficult
pregnancy
. I wanted to make a little something to welcome the new child and to let them know they are in my thoughts. Given my recent
affinity
with the February Lady Sweater, I reckoned the
Baby Sweater on 2 needles
, by Elizabeth
Zimmermann
, would be perfect. The pattern appears to cover a range of weights of yarn ~ the weight selected will affect the size of the garment. I've never used any Crystal Palace yarn but thought that Bunny Hop looked a lovely option. I acquired a small selection of Bunny Hop from Button's stash page on
Ravelry
. Thank you,
button
!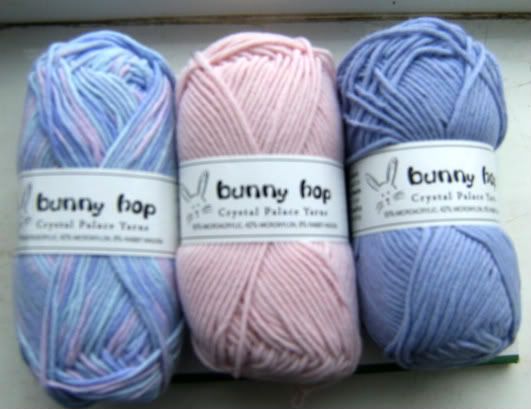 A little more bedtime reading fell into my shopping cart, making its way recently from the States. For anyone who likes
aran
patterns, this comes highly recommended with a fantastic range of patterns. There are several projects I'd like to tackle ....
ohhhh
for a 45 hour day!!!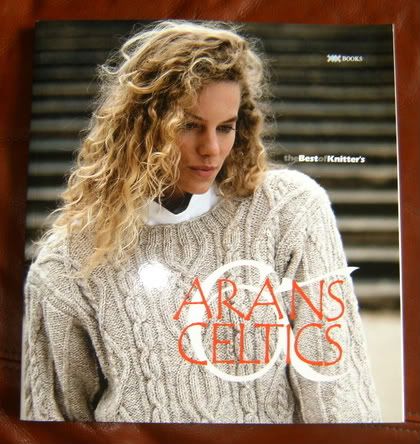 I loved these buttons too! I haven't a clue what they will eventually fasten - but in the meantime I'm happy just to view them as eye candy!
Many of us have become more environmentally conscious and try to contribute to re-cycling projects etc. I had to include this! This is how I found Louise, our grey tabby, this morning! All cuddled up inside a carrier bag on
MissBletherTheElder's
bed. The bag did say it was re-usable and Louise and certainly put it to good use!
A very special thank you to
terri
who very generously sent me an award (blushing like a school girl here!). Please check out
terri's
blog to see the fabulous knits she creates ... and the nearly-most-handsome dog in the world. Sorry,
terri
, my 3 would never forgive me if I
publicly
announced
Scooby
was better looking;o)
Labels: Aran and Celtics, Baby Sweater on Two Needles, Bunny Hop, Crystal Palace, Fyberspates, Knitters Almanac