Birthday boy footwear...
DD1's boyfriend has been hankering for a pair of socks for ages. With his birthday soon approaching, I decided to cast on the first pair of socks I've done since LAST March! I can't believe it's been so long! The yarn is from the newest
Rainforest
range -
Rainforest
3, Veronica die Wilde.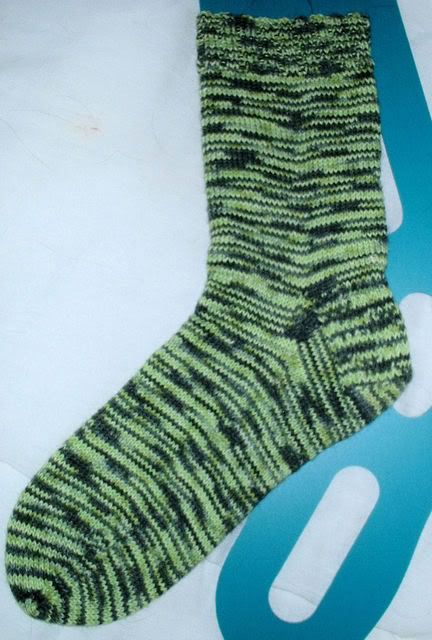 I've used the basic sock pattern from Sensational Knitted Socks (Charlene
Schurch
) but with the following
modifications
:
changed the plain heel to k1, Slip1 (Is that the Eye of

Partridge

heel or am I making that name up??)
lost the garter stitch edging at the edge of the heel. I've yet to make a tidy job of that whilst picking up the stitches again:(
One done and the 2
nd
is cast on. Better get a crack on if he's to have
a pair
for his birthday!
Labels: Opal Rainforest 3, Sensational Knitted socks, socks, Veronica die Wilde