This week's distractions
DD1 and I have been to Borders! What a lovely environment to daunder through, mulling till your hearts content ... over Starbucks and cake. Bliss! I'm about to start Small Island by Andrea Levy. The book, according to the back cover, is set in England in 1948 and "explores a point in England's past when the country began to change... handles the weighty themes of empire, prejudice, war and love, with a superb lightness of touch and generosity of spirit".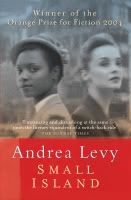 DD1 is reading
The Memory Keeper's Daughter
, written by Kim Edwards. The blurb on the back says "It should have been an ordinary birth, the start of an ordinary happy family. But the night Dr David Henry delivers his wife's twins is a night that will haunt five lives for ever. For though David's son is a healthy boy, his daughter has Down's syndrome. And, in a shocking act of betrayal ... "
On the knitting front, there have also been several book purchases and these are currently winging their way from Amazon and a seller in the States. All will be revealed when they arrive ... Oh blessed Post Office workers - I don't really have an issue with your grievances, but am so looking forward to receiving my 'books with pictures - of the knitting kind' when your action is over!
West Side Raglan is cast on and so far is being a delightful, hassle free project. It's the first time I've used Manos del Uruguay and it won't be the last! I love the slightly slubby textures and the colours in the variegation. I've made some modifications to the pattern and have fingers crossed that it'll all work out! I've used circular needles to knit the back and front ... anything to avoid as much of the dreaded sewing up as possible!
West End Raglan in Manos
There is progress too on Tide, pattern by Louisa Harding, in The Beachcomber Bay Design Collection. The yarn is Garnstudio Muskat - an Egyptian cotton which creates a really pretty drape.
Tide in Muskat

MrB remains in the 'sulky corner', huffily maintaining that 'satin's where it's at in the land of bedding'. Of course it is, hun ... if you like cold feet, like to live dangerously entering and leaving your sleeping area, can cope with your partner and the cyber knitting world giggling at your naff taste .... So, in order to maintain marital relationships (without getting married!) of any description, I'm appeasing MrHuffles with a new pair of socks;) This is the Baby Cable Rib sock pattern from Sensational Knitted Socks and the yarn is one of the Trekking yarns. I love the way its knitting up and the muted colours ... I'd like it even better if I could remember the yarn's blessed name!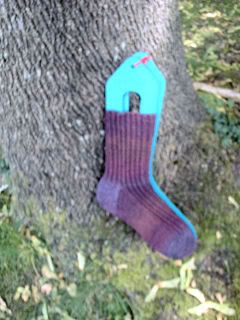 And just to prove there's been no enhancement of my photography skills since my last entry, here's my most recent failed arty-farty shot! You've gotta give it to a girl for trying in the face of ongoing skills deficits!!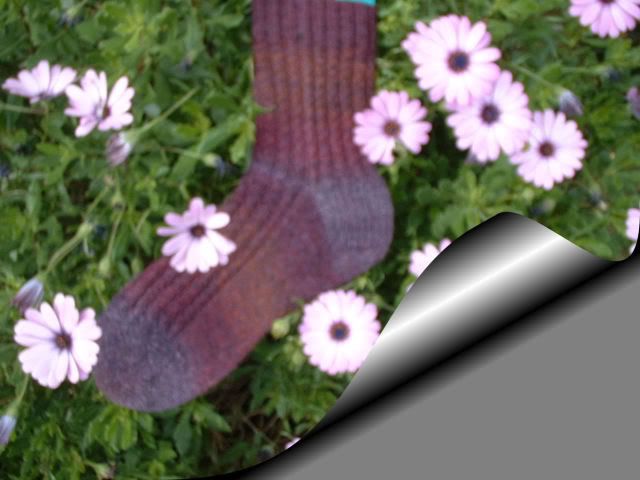 And finally, I'm now in Ravelry, having received my invitation a couple of days ago. I'm angieknitsagain there - please come and say hello when you're online there! My thoughts on Ravelry?? Well ...


It's huge!


I love seeing the patterns knitted up in different yarns


It can be really helpful seeing patterns modelled on fellow knitters. ie. REAL humans with lumps and bumps just like mine!


It's already added about another 20 patterns to my 'HAVE to knit before I die' (melodramatic, moi???) list


It's led to increased friction between DD1/DD2 (I don't like wool, mum!) and I. I see a pattern that I want to knit but they don't want to wear it:(


Although a wonderful resource, I'd miss the interaction of forums and blogland too much to spend all my time on Ravelry. Besides, I need to spend some time KNITTING rather than merely ogling knitted projects...
Labels: books, Manos del Uruguay, Muskat, Ravelry, Sensational Knitted socks, Tide, Trekking, West End Raglan