Wooly warmth
There's a definite nip in the air which has seen me scurrying for
woolly
warmth! Despite my 'extra padding', I feel the cold terribly and become an even more miserable, cantankerous old
biddie
when chilled;) The heating is switched on in the evening and I am spending cosy nights browsing through patterns to keep the cold at bay. The West End Raglan is destined to hit the needles next. The pattern was purchased from Yarns by Design (
http://www.yarnsbydesign.com
) and I really recommend them. The pattern
wung
its way across the Atlantic very quickly and the seller was really helpful. One other plus point for this particular pattern is that it comes with directions for both worsted and chunky yarn - so, plenty of scope to sub a variety of yarns.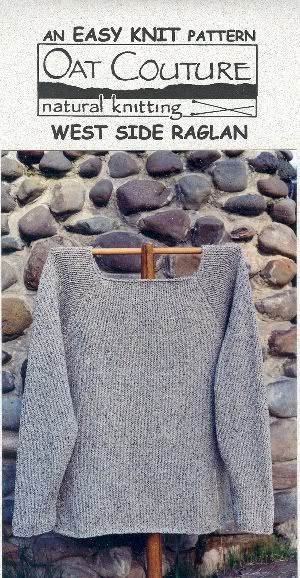 I'm planning to use this -
Manos
del
Uruguay (Shade 8891). Isn't it just glorious?? I love the muted autumnal shades and this worsted yarn is so soft to the touch! I bought it on eBay from
alpacaandcats
, Peak Wool store, who's an absolute gem. I'm hoping that she doesn't mind me
plagiarising
her photo!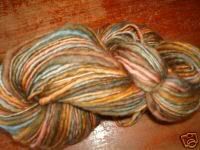 DD1 has had an eventful week - she started her university course on Monday and is looking somewhat
shell shocked
by the experience! She also re-sat her driving test on Friday and passed!! Bless her - you have to give it to her, she IS a trier!! Brief conversation took place on Friday evening as follows:
DD1: "Don't suppose there's any chance I can borrow your car, mum?"
Me: "Nope!"
I'm not really being a horrid mum (though the kids might debate that!). We had priced the insurance on mine and
MrB
and I nearly required hospital treatment when we were given the quotes! So, it'll be off to the auctions soonish to find a Group 1 insurance rated wee run-around for Madam ... and be warned, she's hitting the roads of South Wales shortly!
Her stressful week was heightened when she had a flash of insight about our similarities ... "Mum, I'm getting just like you. I'd rather be warm than trendy". Please take a few seconds to console this mother with a battered ego and grossly reduced self image;) I'd naively reckoned that, since I'd lost a bit of weight recently, I was looking relatively nifty for a 44 year old! Heck, I'd even bought a skirt from Miss
Selfridges
(It does have an elastic waist but I'm ignoring that fact for now!) and a jumper from Top Shop! Obviously my daughter reckons differently (
lol
)! She has realised that there is a weather anomaly on the University of
Glamorgan
site though. No matter how clement the weather conditions are anywhere else in the UK, her Uni sits on a polar zone - and its either perishing/windblown or hammering it down with rain! Her list of required knits has grown and I'd better be faster on the needle than I have been! She's taken to wearing homemade socks on a daily basis....
These were completed recently and worn the other day. There is a moral to the 2 photos below. The first being - don't let other half loose to buy bedding! He'll come back with kinky satin stuff that (1) is not cosy; (2) means you constantly have to soften the skin on your feet or the sheets snag (too much information??) and (3) should come with a Government Health Warning! You jump in to bed wearing a satin nightie and shoot straight across the bed like a human cannonball, landing in a very unglamorous heap on the floor!! What IS wrong with
flannelette
,
MrB
????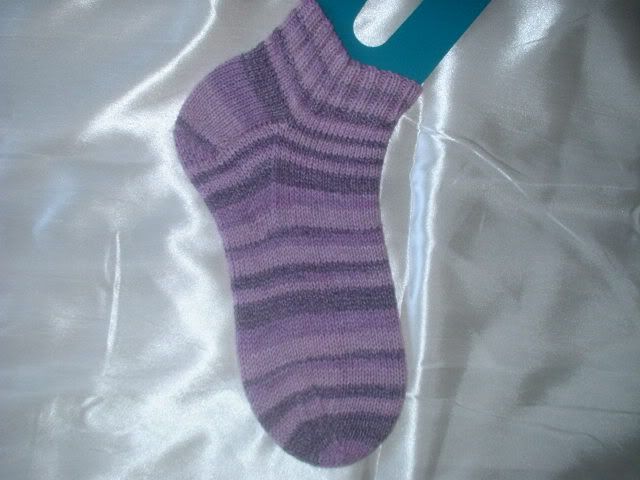 The other lesson learned was that I need to take photography lessons! I tried to go all arty here and its not quite Lord
Lichfield
quality, is it? The yarn is
Regia
Surfer. It has a lovely sheen and is softer to the touch than Opal yarn.
Finishing off with my 'mutton dressed as lamb' theme here, I've succumbed to another current trend and bought a pair of
Crocs
! These little beauties were purchased on eBay (nope, I don't have eBay shares ... but maybe I should!) for a
bargainous
£18.99. Shoes can be a real nightmare for me - various joints on my feet flare up with the arthritis, so what's comfy one day can feel like walking on glass the following day... I'm not sure if I'm a
Croc
convert yet, but they'll be just dandy for our forthcoming SUMMER holiday (in October!!). However, the
Crocs
have incited powerful feelings in the Blethers household - everyone else hates them!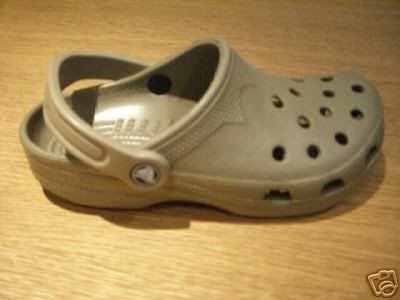 I came home from work the other night to find
MrB
trying to convince the pup that my
Crocs
were,
in fact,
a
chewie
bone and encouraging her to gnaw them!! It's just as well we're not married, I'd have divorced him then;)
PS. Can anyone help me please? I can't seem to get my pics to be 'clickable' to enlarge over the past couple of weeks ... and haven't a clue where I'm going wrong. Any suggestions about how I remedy this??? Thank you!
Labels: Crocs, Manos del Uruguay, Regia Surfer, socks, West End Raglan