The Tide is high (sorry Blondie fans!)
Having been really impressed by Cazzie's
(http://craftythreadsnyarns.myfreeforum.org/about4623.html)
and Melody's
(http://craftythreadsnyarns.myfreeforum.org/about4508.html)
recently completed Tide cardigans, I couldn't resist casting on!
The pattern is
Tide
, by Louisa Harding and is in the Beachcomber Bay Design Collection book. Like both
cazzie
and Melody, I've extended the length of the original pattern - I've made past mistakes (try full wardrobe loads of fashion
faux
pas!) buying cropped sweaters and its not a flattering style on me, so have extended mine to include 15 pattern repeats.
The yarn is
Muskat
, an Egyptian cotton, from
Garn
Studios. The yarn is incredibly soft and has a beautiful sheen and drape to it. And it's machine washable!
Hurrahhhhhh
!
View 1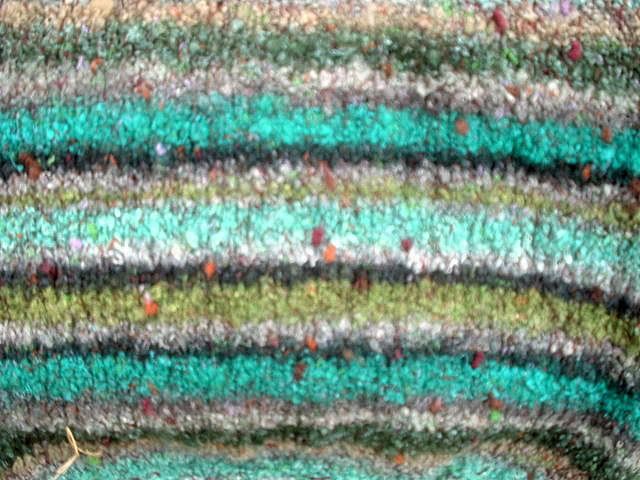 View 2
These last 2 shots are Eloise (a Noro pattern) in Noro Blossom. Eloise, I hope, will be finished in time for autumn chills (though I'm not commiting myself to Autumn 2007 or 2008 at the moment!). I need some help from my knitting friends now ... pretty please! The pics are both of the back piece. However, for the life of me, I just cannot work out whether I go with the knitted pieces as they are meant to be (View 1) or use them 'back to front' (View2) which creates more distinct blocks of colour... Any preferences welcomed!
Labels: Beachcomber Bay Design Collection, Eloise, Garn Studios, Louisa Harding, Muskat, Noro, Noro Blossom, Tide