Sun shades required!
Celandine Tank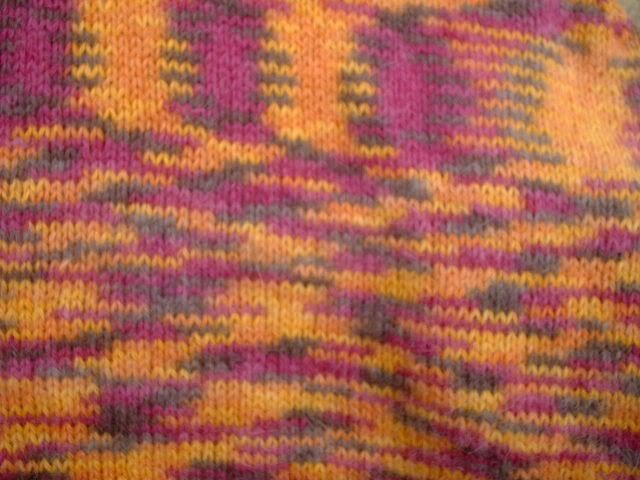 in Kimona Angora,
The Design Collection by Louisa Harding
Freedom Spirit Tank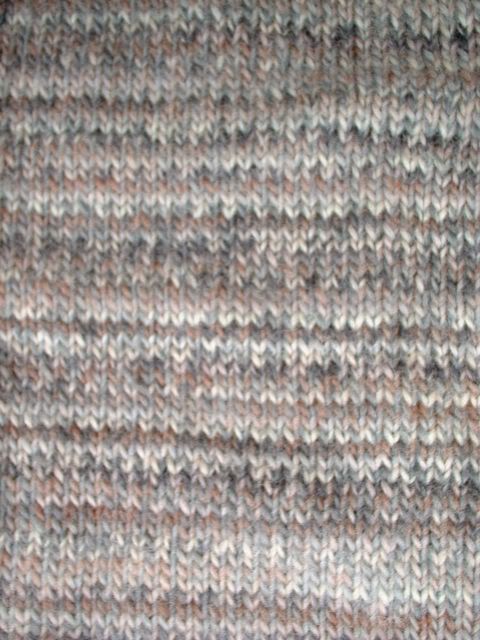 Force colorway, Twilleys

of Stamford

Although I'm still patiently waiting my invitation to join
Ravelry
, it appears to have had an impact on my knitting life already! Maybe it's the thought of being '
WIP
named-and-shamed'... or, more likely, that I've been forced to confront my previous denial about just HOW MANY unfinished objects I have hidden around the Blethers household!!
These 2 tanks have both been
OTN
for almost a year! Note the somewhat interesting pooling in the Celandine. I've no idea how it came about as there was no change to the pattern at the point - no shaping, decreasing whatsoever. I actually quite like it - it falls just below the arm shaping level and I'm intrigued to see if the same pooling develops on the front when I get to that level. They are destined for DD1's student wardrobe. She picked one yarn and I chose the other .... can you tell who picked what??? My
master plan
is to have both knitted up and ready for sewing up next weekend!
Labels: Celandine, Freedom Spirit, Kimona Angora, Louisa Harding, Ravelry, Twilleys of Stamford