When I'm bad, I'm very ....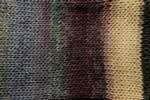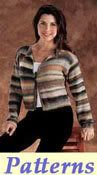 I've been off work on leave for the past week and I reckon that holiday mood, and my anticipated return to the rat race, have had a very, very bad affect on my
stashalong
psyche ... How else do I explain these:o) The cardigan is to be knitted at some point in the Trendsetter
Tonalita
yarn. The colourway is called Old World Neutrals and will be glorious for the coming autumn (hark at me having bypassed Spring and Summer ... probably best to as I know my current knitting pace!).


The Louisa Harding
Kimono
Angora I have had naughty dreams about for ages and the current Clearance Sale at Angel Yarns gave me all the excuse I needed (
http://www.angelyarns.com/new.php
). I plan to turn these beauties into Sorrel eventually and have purchased the matching
Kimona
Ribbon to match each colourway. I'm not sure how it happened (
yeh
, well am pleading the 5
th
amendment to
MrB
on this one!) but another 4 balls of
Kimono
Angora fell into the shopping basket to make Celandine for DD1 and a
bargainous
ball of
SWT
Tofutsies
sock yarn managed to wend its way in there too! Fingers crossed its all still in stock and that a lovely BIG parcel is winging its way to me at the beginning of the week:)
Labels: Kimona Angora, Kimona Ribbon, Trendsetter Tonalita