Lassie comes home!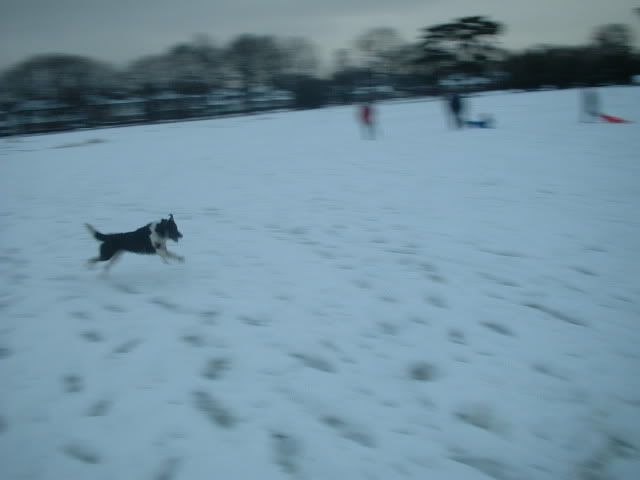 Pic 1: Baby, at 10 weeks
Pic 2: Big girl, aged 8 months

In June of last year, Molly (our
mongrol
princess) had 4 puppies who took over our home and hearts until they were all re-homed with folk we knew, aged 10 weeks. We still had regular contact and visits from 2 of the 'girls' and were able to watch them grow and reap 'pup havoc' in their new surroundings...
My favourite baby featured in my
avator
on a knitting forum and I was heartbroken when she left home originally. Guess what's happened?? Unfortunately (or
fatedly
! Is that a word??), her new home didn't work out for very valid reasons not really relating to the dog. She has been with us for nearly 4 weeks and we have now decided she'll be with us permanently! I am thrilled to have her home. However, that's now it!! The kids have been well warned that the 'ark' doors are now closed! But I absolutely love our menagerie of now 3 dogs, 4 cats and 2 rats (
MsB's
jury's out on the rats, though DD1 swears they are completely
loveable
??? They've got ratty tails and eyes - how can that equate with
loveable
???).