MrB to enrol on photography course!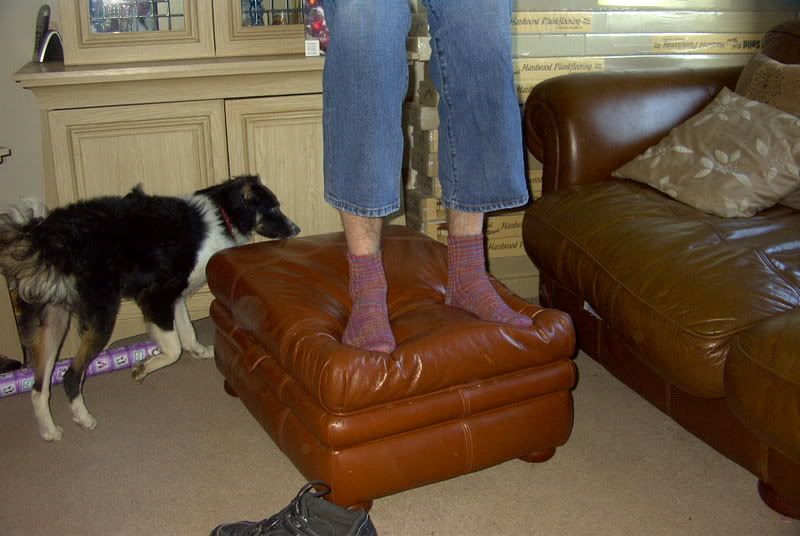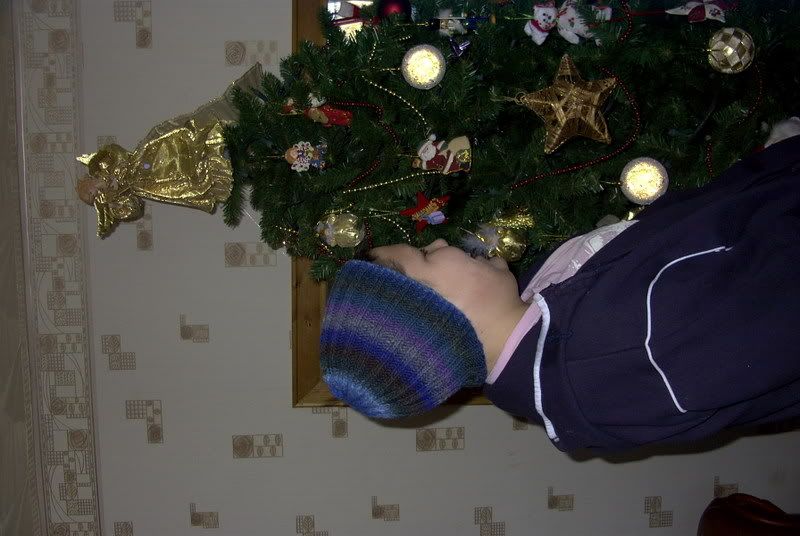 Merry Christmas and a happy, healthy New Year to all!
I asked MrB to take some pics of the most recent finish-offs in the Blethers household as he had the camera out. Bless him, but he obviously is no threat to the paparazzi! Here are the long-distance shots/evidence!
The hats are Hareton from the Simply Noro book and knitted in Kureyon. They are now keeping DD1's and her boyfriend's heads warm - though modelled here by SS2 and SS3 following some bribery and corruption by your truly! (What kids will do for a £1 ... and at least their charges have not yet been hit by adolescent inflation!). Hareton is a lovely straightforward pattern that knits up in a few hours. The only modification being that I used 4.5mm needles for DD1'S version as she wanted a neater fit for her petite bonce. The socks are modelled by DP - done in Lorna's Laces Tuscany and using the Garter rib pattern in Sensational Knitted Socks book (Charlene Church). As always, I loved knitting with Lorna's Laces though I felt the yarn had more pink in it than I had anticipated (I had thought it was more terracotta than the reality)... but gorgeous colourway regardless.