Personalised Number Plate!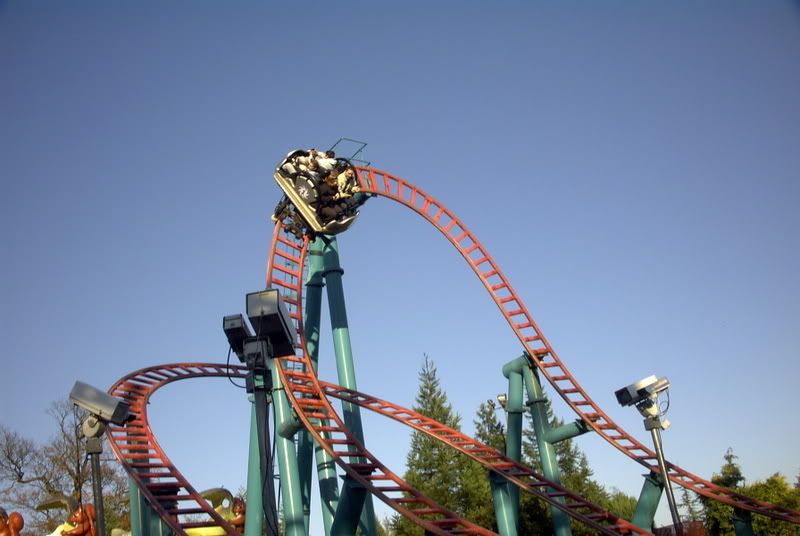 Whilst out and about driving along the country roads skirting around Cardiff, we found ourselves driving behind the most perfect personalised number plate - NI* TTY!! It's the closest I have ever got to wanting one!
Update too on the trip to Alton Towers ... It'll come as no surprise to those of you who have had direct contact with the Blethers household that our trip took on a semblance of Fawlty Towers, rather than Alton! Having left Cardiff at 8am and making our way to Newcastle On Lyme, 6 of us squidged into my car, we arrived to collect Mr Blethers MPV. The mechanics were doing some last minute tweaking and we had to wait for about an hour till the work was completed. Boldly, we set off across country lanes in search of Alton Towers and adventure! Mr Blethers in front with the 3 youngest and DD1 and I following along behind somewhat sedately... As we pulled into the entrance to the park, Mr B announces that there appeared to be a major problem with his new car ... the dashboard was lighting up so profusely it looked like the deck of the Starship Enterprise and it was spewing more diesel than a North Sea oil rig!! He called the garage ... they said they would send out a tow truck!! Mr B suggested I made my way into the Park with the kids and he would catch up with us. Five freezing hours later, Mr B was able to leave the car park and make his way into the entrance area ... to be met by moi and the frozen, fun filled Bletherettes making our way out!! Needless to say, we all got cozy squidged back up like sardines in my car on route home!!