Yarn addict?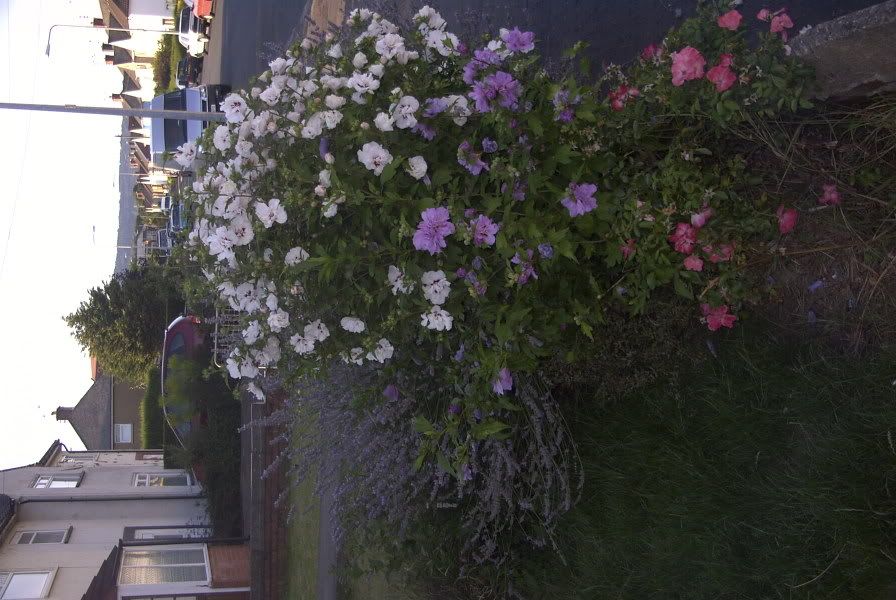 Haven't felt like posting for the past few days ... blooming joints (of the arthritic rather than illegal kind!) have flared up again and have been hit by the mega-exhaustion that often accompanies this phase. So, have spared myself, and anyone brave enough to read this, my boring rumblings! As a result, I haven't got much knitting done - but have finished Broadripple sock for DD2 in Cascade Fixation 9490. Need to get its wee friend done if she has to have a pair!! DD1 is going through a similar phase right now and I could weep for her. She reckons its to do with the anti-imflammatories she has just started ... whereas I reckon she has an active phase which just so happens to have coincided with starting medication. Nevertheless, they seem to be doing the trick, as (despite DD1 having pain in her feet and hands at the moment), her knees have far less swelling. Hurrahhhhhh!! She even went horse riding, which she absolutely loves, for the first time in a year on Friday. She wasn't quite as euphoric on return as I had imagined and says that she was not that happy with how she had ridden. Hopefully, it's just about being saddle-rusty and she'll get back into the swing (or saddle!!).
Yesterday, DD2 and I kept DP company when he went to carry out some repairs in West Wales. We browsed through Saundersfoot and Carmarthen ... while he browsed through ice makers, microwaves ... We managed to find enough to keep our attention and both came back with some new clothes. Sadly, didn't stumble across any yarn stores. Traffic was much heavier than usual - must be the summer holiday rush. The queues were driving DP to distraction. I was quite happy though as had taken along the lovely merino wool, recently purchased from naturaldyestudio (eBay seller) and started another pair of socks for DD1. The yarn is lovely to knit with and is soft as candy floss (need to keep the beach/holiday theme running here!).
Why the yarn addict title ... Coming out of the house to jump in the car yesterday morning, my eyes quickly scanned along the garden at the most colourful wee clump there ... all shades of lilac, pink, white .... My first thought??? That would be a lovely colourway for Lorna's Laces sock wool!!! See what you think?